"With my expertise and my long experience within the industry, I bring to you and your Home an unparalleled understanding of space and scale, knowledge of furniture, materials and patterns, unlimited sources and a 360º state-of-mind-creativity needed to design bespoke products – behind the aesthetic simplicity of my designs lies utmost passion and precision."
"J'enrichis mon expertise et ma longue expérience dans ce domaine du design et de la décoration d'intérieurs, d'une habileté à jouer avec les espaces, les proportions, les matériaux, les motifs, le mobilier ; c'est mon ouverture d'esprit à 360 degrés qui fraie le chemin à ma créativité – derrière l'esthétique de mes créations se cachent passion et précision"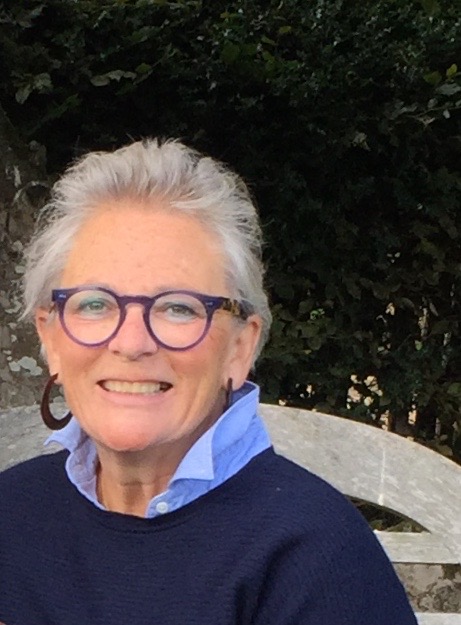 From an early age, Muriel had developed an interest in design, architectural lines and interiors; she started drawing, decorating and designing in France in the 90's. During the course of the past 25 years her practical, logical, technical and decorative appreciations became even richer particularly when she was lucky enough to embrace the British interior design world. There on and after she happily and successfully ran for several years the Interior Decoration service at Colefax and Fowler, in London, before setting up as a freelance interior designer & decorator in 2015.
Muriel a peaufiné  -au fil des ans- ses méthodes pratiques, logiques et techniques; au cours des 25 dernières années, elle a approfondi ses connaissances en aménagement d'intérieurs et sa perception de la décoration notamment par l'expérience acquise au sein de la "British Interior Design Industry" lorsqu'elle a dirigé un service de décoration chez Colefax and Fowler à Londres. Muriel s'est établie, à son compte, en 2015.
Muriel will work with you to create ageless spaces for non disposable interiors -it does not mean her works get locked in an historical style- the beautiful interiors that she creates bear classical sensibility often dressed with a contemporary edge; all unpretentiously luxurious. 
From design to installation, Muriel can step in at any stage of the work progress:
Review of new floor plans before clients give approval to their architect/contractor, to ensure the plans take into consideration the client's personal needs and to guarantee that the future interior will bring out the client's personality – every aspects of the future interior to be considered in details.
Re-think the room layout and design with a logical, practical and aesthetic state of mind
Source furniture or re-use differently the existing, recommend materials, colours, textures so the new decoration comfortably lives with the client's lifestyle
Interior consultancy is a service to understand what does not work for the client and to come up with solutions that the client could not explore without the assistance of a professional, whatever is the budget.
Muriel has a network of very talented craftsmen and greatly reliable contractors from all decorative fields and building industries and as a Team, where needed, they can project manage anywhere on the international scene – for best coordination of works.
On request, we will send you our full fee structure regarding our services for Design process, Project coordination & Interior consultancy
o O o
Muriel travaillera avec vous pour créer des espaces intemporels – cela ne signifie pas que ses créations sont enfermées dans un style particulier – l'éclectisme des intérieurs qu'elle crée apporte une sensibilité classique mais habillée d'une touche contemporaine pour durer ; le tout dans un luxe avant tout modeste, accessible à tous. 

De la conception à l'installation, Muriel intervient à tous les niveaux pour une réalisation sans encombre pour le client. Elle adapte son travail et peut intervenir à quelqu'étape que ce soit:
Révision des plans du client, juste avant validation/exécution afin d'assurer que le projet de construction, rénovation ou extension colle parfaitement aux besoins du client dans une quête de projet entièrement personnalisé / non standardisé
Re-dessiner une répartition des pièces et des aménagements intérieurs pour une esthétique logique, pratique et confortable
Meubler et décorer pour créer un intérieur intemporel qui ressemble au client et à son style de vie avant tout et qui respecte l'architecture et son environnement
Assistance en tant que consultante pour une interprétation avec des solutions que le client ne pourrait explorer sans l'intervention d'un professionnel, quelque soit le budget
Muriel peut faire intervenir des équipes très professionnelles d'artisans, couvrant tous les corps de métier, sans limite géographique, pour faciliter la maitrise d'ouvrage et un contrôle efficace et cohérent de l'exécution – les clients peuvent également décider de faire intervenir leurs propres artisans
Nous pourrons vous envoyer nos tarifs, sur demande par mail
SaveSave
SaveSave
SaveSave
SaveSave
SaveSave
SaveSave
SaveSave
SaveSave